The World's Most Real Guide to getting a part-time job that isn't crap and pays what you deserve
The only online course of its kind - with a proven step-by-step system. This course has no fluff. Just a direct roadmap to get you that part-time job.
Part time work (def): A part-time contract is a form of employment that carries fewer hours per week than a full-time job.

That's it. That's what defines a part-time job.

But in the real world - here what the definition often means:
Part time work (def): A crappy poorly-paid job where you have to jam too much work into too little time.
Somewhere along the line, part time work stopped meaning work that is part time. And started meaning work that is part-time, badly paid and under appreciated.
It sucks. It's not right. And I have a plan for fixing it.
Here is my ultimate guide for getting great, interesting and well paid part time work.
Ready? Let's go.
In less than 28 days from today you could be signing an employment contract starting your dream part-time job...at your dream salary...for your dream company. Its all yours with a little bit of know-how
(This may be the weirdest story about how a course started you'll hear today...)

I've been a lover of words, since I picked up my first copy of The Far Away Tree and I am a professional writer, so when a friend of mine named Andrea hit that one bad day of work too many I guess I was a logical place to turn.
She turned up on my doorstep with a bottle of wine and a dog-eared c.v. and a plea for help.
Of course, she'd talked to me before about how much she hated her job but that night was the first time that I realised how much it was actually hurting her.
You see, she had a boss who constantly undermined her.
He corrected her in meetings. He mansplained. He took her ideas and passed them off as his own. He regularly loaded her up with work late in the day that had to be done by 9 a.m even though (or maybe because?) he knew she had kids and football training and... you know...dinner.
Now I met Andrea when we were both at uni. Between you and I, she ran rings around me and in not much longer than it took me to get one degree - she got herself two (one of them with honours).
This lady is smart. This lady is talented. But that night, sitting at my kitchen table, she didn't feel smart and talented. Dozens of small barbs over the years had made her doubt herself and made her feel small and scared.
And, as she said to me "it's part-time (sort of). I need that flexibility...."
She'd been half-heartedly job hunting for years. She'd periodically make an appointment with a fancy recruiter in the city. Get her hair done and go put on her fabulous face for an hour. And they'd say nice things and then she'd never hear from them again (seriously don't get me started on that game....)
Or she'd apply online for a job that looked good. Again, it would take her a whole day to rework her c.v. and she'd never even get an acknowledgement email.
She felt stuck and stupid. She knew a job shouldn't be so soul sucking. So hard. She just didn't know what to do next.
So of course I agreed to help.
Didn't seem too hard.I knew she was awesome at her job. I just had to write about it. Right?
Wrong.
In less than half a bottle of Cab Sav, we realised that job searching had changed since either of had last looked. And that getting part-time work was even harder than full-time.
It had changed a lot.
Here's the questions were asking ourselves (minus the expletives that we sprinkled in quite liberally).
"Are c.v.s even relevant anymore? Cover letters?"
"What the hell is an electronic c.v. and why would I want one?"
"Which job site is better; Seek, Jora or one of the new fangled ones that appear every day?"
"Has anyone in the history of the world ever actually got a job through LinkedIn?"
"If they did, how the hell did they do it?

"And how did they not let their boss know about it before they got a new job?"
I'm not gonna lie. It was a long night. (And a second bottle may or may not have been opened…)
But step by step we figured it out.
Crazy as it sounds, in less than 3 weeks, Andrea got headhunted through (wait for it….) LinkedIn and she is still at that job today. It started off at 20 hours a week then moved to 25 (her choice - not theirs.)
She looks awesome. She smiles a lot. She drinks less....
So then I tried the same techniques on myself and …. it worked. I got my dream job writing video scripts for Expedia.(You can see my work here and here…..)
And since then, I've been working one on one with clients and getting amazing results. Turns out you can follow a strategy to get the attention of the right people. And get an awesome job you love.
But here's the thing….
I work full time (at a job I adore). I have 3 kids (who I also adore) and (occasionally) I have a life. I can only help a small number of women one-on-one. And yet I see so many clever, talented, fabulous women who are settling for crappy jobs just because no one has shown them how to use the latest tools to get a new job they love.
So I have put together everything I've learned in a step-by-step package - the kind I wish Andrea and I had that day she turned up on my doorstep with desperation in her eyes.
I am 100% sure that if you follow the action steps this training will work for you.
There's also another cool bonus in the course but you need to find that yourself...you like it I promise...)

"The World's Most Real Guide to Getting a Part-Time Job that doesn't suck and pays what you are worth " is the tested, step-by-step, 4-week program designed specifically for women just just like you who are after part-time work.It will show you how to seize control of your career, find the perfect part-time job for you and negotiate your salary so you are paid what you are worth.
Actionable, specific and very, very powerful
In this course you will learn
Every step you need to identify and/or create your dream job. This is where you stop settling and start delivering. We'll dig into:
Phase 1: Why tweaking your c.v. is the worst possible first thing you should do to start your headhunt and what you should do instead.
Phase 2: Why you need to get crystal clear on the job you want - and how to do it.

Phase 3: Why your online reputation matters - and how to make yours stellar.
Phase 4: How to get the job offers to come to you.
And there are now a whole bunch of bonuses, including:
Our Black book of world class contacts and how to start your job-search without tipping off your current employer (and we are adding to them all the time....)
So come on in - there's great times ahead!
See you on the inside.
Cheers and see you soon!

Kathy
0402 993 088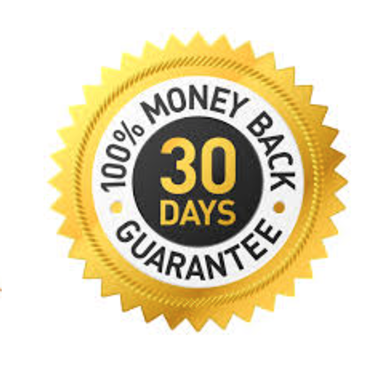 OUR NO RISK GUARANTEE
We believe the Get Headhunted challenge… but more importantly we believe in you and we want you to succeed in this challenge, which means we want to make it easier for you to get started so we have completely elimiminated all the risk for you.
If we could zap you into the future so you could see and feel how completely different life will be for you in just 28 days from now, we know you wouldn't think twice about starting your challenge right this instant
Since we can't do that, we've settled for the next best thing:
A 100% ZERO Risk Guarantee
If you join our GetHeadhunted Challenge today and if you don't see the full benefits in the next 30 days then all you need to do is request a refund in full, no questions asked.
It's not just a guarantee though, it's a personal promise from us to you because we know the biggest hurdle is getting started and we believe that you can and will succeed.
ARE YOU READY TO STEP UP TO THE CHALLENGE?

So what'll it be? You have two options right now – you can keep on the way you are, tolerating your job…knowing there is something better out there for you.
Or you can choose to step up to the challenge, take the plunge and finally see all those things you've been wishing for become real… in as little as 28 days.
With our no risk money back guarantee, you've nothing to lose but everything to gain.
You're here for a reason. You know what the right choice is… this is your chance to be a part of something magical.
So do it now – take our Get Headhunted Challenge, and go get that new job.
Show them all you've got what it takes. Make yourself proud, and make them proud of you, before you forget it for yet another year.
You're making one of the best decisions of your life. Welcome aboard, and we can't wait to see you inside!

Kathy
Your Instructor
Kathy Wilson is the founder of Elite Reputations, a boutique online reputation management company that specialises in ensuring their clients look as good online as they are offline. Digital reputation is an increasingly powerful business tool.
Kathy's team of Australian and international experts each focus on their own specialist area; from LinkedIn and blogging, to style management, social media security and analysis. They co-ordinate and curate these elements to provide a powerful online presence that attracts clients, jobs and opportunities.
People google people. Before interviews…..before investor meetings….before dates… And what they find counts. In this presentation, Kathy will show you three simple things you can do that will clean up your digital reputation and help you master the reputation economy.
Course Curriculum
Welcome and Congratulations (Watch this first)
Available in days
days after you enroll
Day 1 - Get Your Ducks in a Row
Available in days
days after you enroll
Day 2 - Where are you now?
Available in days
days after you enroll
Frequently Asked Questions
When does the course start and finish?
The course starts now and never ends! It is a completely self-paced online course - you decide when you start and when you finish.
How long do I have access to the course?
How does lifetime access sound? After enrolling, you have unlimited access to this course for as long as you like - across any and all devices you own.
What if I am unhappy with the course?
We would never want you to be unhappy! If you are unsatisfied with your purchase, contact us in the first 30 days and we will give you a full refund.
A Letter from Kathy
Like millions of women around the world I was deeply moved by the women's marches all across the US when Trump took office.
And my feelings are perfectly reflected in the eyes and the sign of this woman (I've censored it a little to make it work appropriate).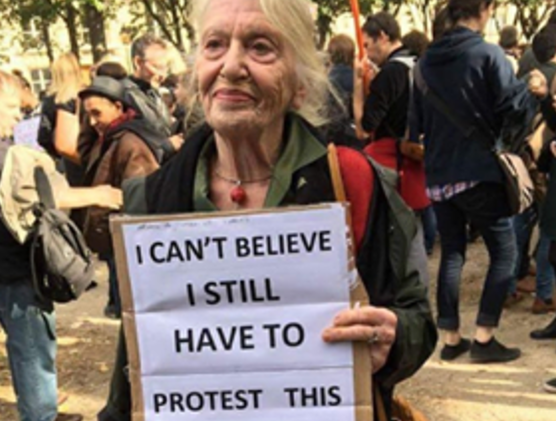 If you've been following my story for a little while, you'll know that one day, I decided that I was tired of being underpaid. I knew the job search landscape had changed. I knew about LinkedIn and about online c.v.s but I had no idea how to make any of it work for me.
So I researched it. I interviewed dozens of experts. I hired specialists to help me master certain parts of the process.
And you know what? It worked. I am now a well-paid travel writer doing my dream job and getting paid more than double what I used to get.
I gamed the system, using the tools that are available to level the playing field.
And now that's what I do to help out other women. Let me show you how to get ahead. How to build your career. And how to get the salary that you love.